Featuring Carson Sams from Carson's Customs LLC
If you work with your hands or rely heavily on a few specific tools for your job, you'll know where I'm coming from when I say that bad tools make work so much harder.
When I first got into book restoration, I had bought a minimalist English style skiving (1) knife. Skiving is a very important part of leather preparation- it is thinning down the leather for certain areas of the book where you need to fold it over, or make a smooth transition between the leather and paper or fabric.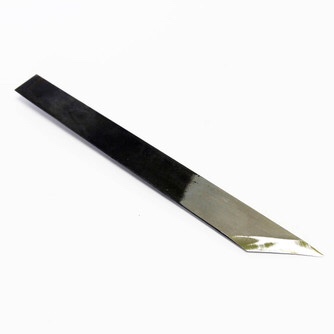 Leather skiving can be tricky though- a dull knife can tear your leather- especially if you have softer goat or sheep leather. You need a very sharp instrument for very careful, detailed work. Needless to say, my first knife was adequate, but not ideal. I found myself having to sharpen it regularly, and stopping work every 5 minutes to strop (2) the edge. In other words, it was cheap, soft metal that wasn't holding an edge for very long.
Now, my work with the Virginia Renaissance Faire has over the last 12 years put me in touch with some really incredible people with interesting jobs and talents. When I decided I was not going to tolerate my English skiving knife's issues anymore, I contacted my friend Carson Sams.
Carson (in my estimation) can make anything. My husband and I own several of his pieces- axes, knives, chisels, and other tools. I let Carson know what I was looking for, and we arranged a visit to his blacksmith shop to work on it.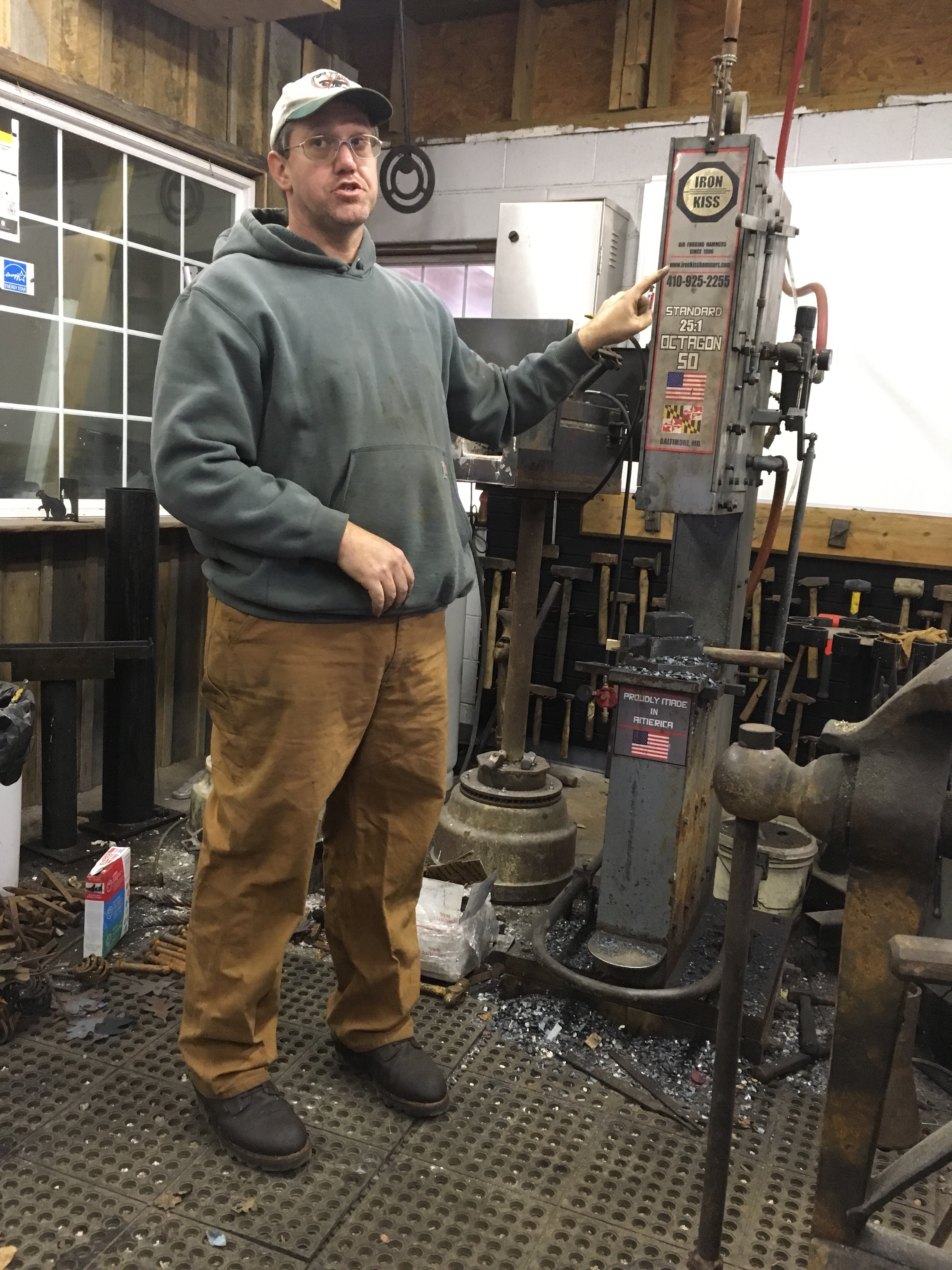 Modifying leather is a craft dating back to prehistoric times, and people in just about every location of the world have developed their own tools for the purpose. There are loads of designs out there to choose from, so I worked with Carson to have a design that was custom for me- one pointed edge, one curved edge, a large hollow ground bevel (concave), and a short and straight bevel for the cutting edge. This was more of a French skiving knife design, differing greatly from the English style.
Carson is known for making knives out of unlikely sources- railroad spikes and chainsaw chains are frequent sources of metal for him. For my request though, he chose his metal carefully- a good thick piece of tool-quality steel.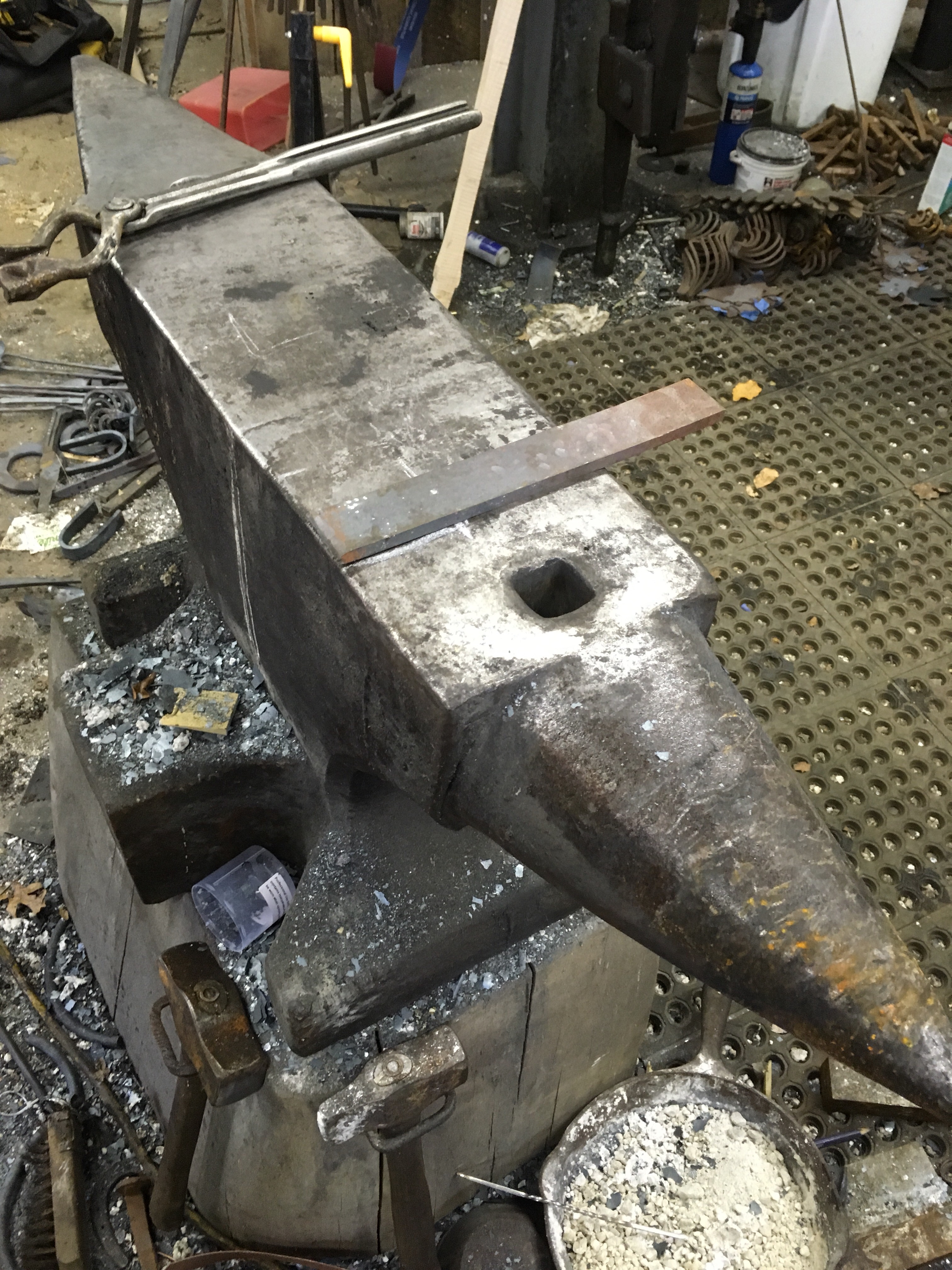 We worked on the dimensions, and he used his power hammer to get the tool stock into shape.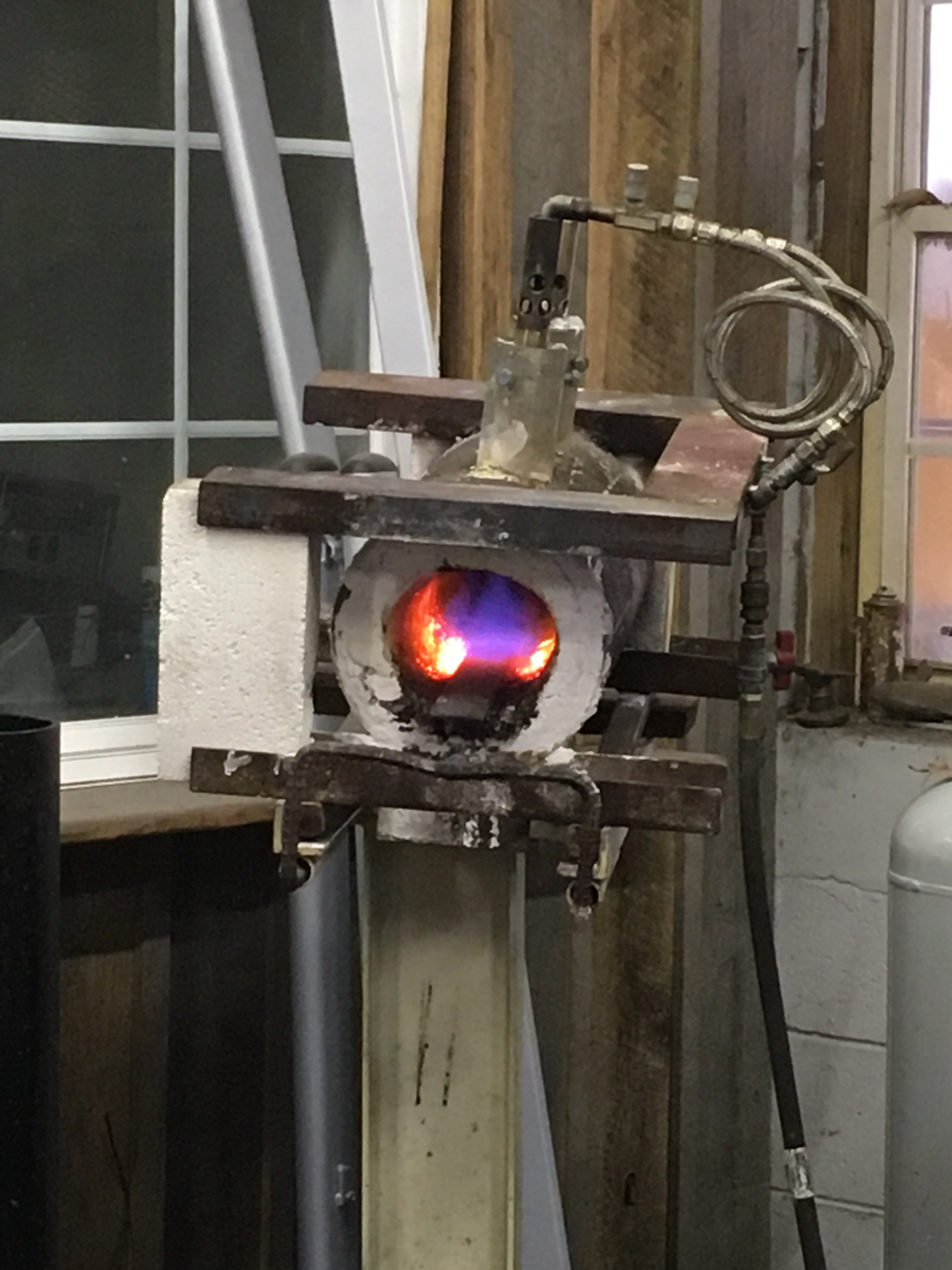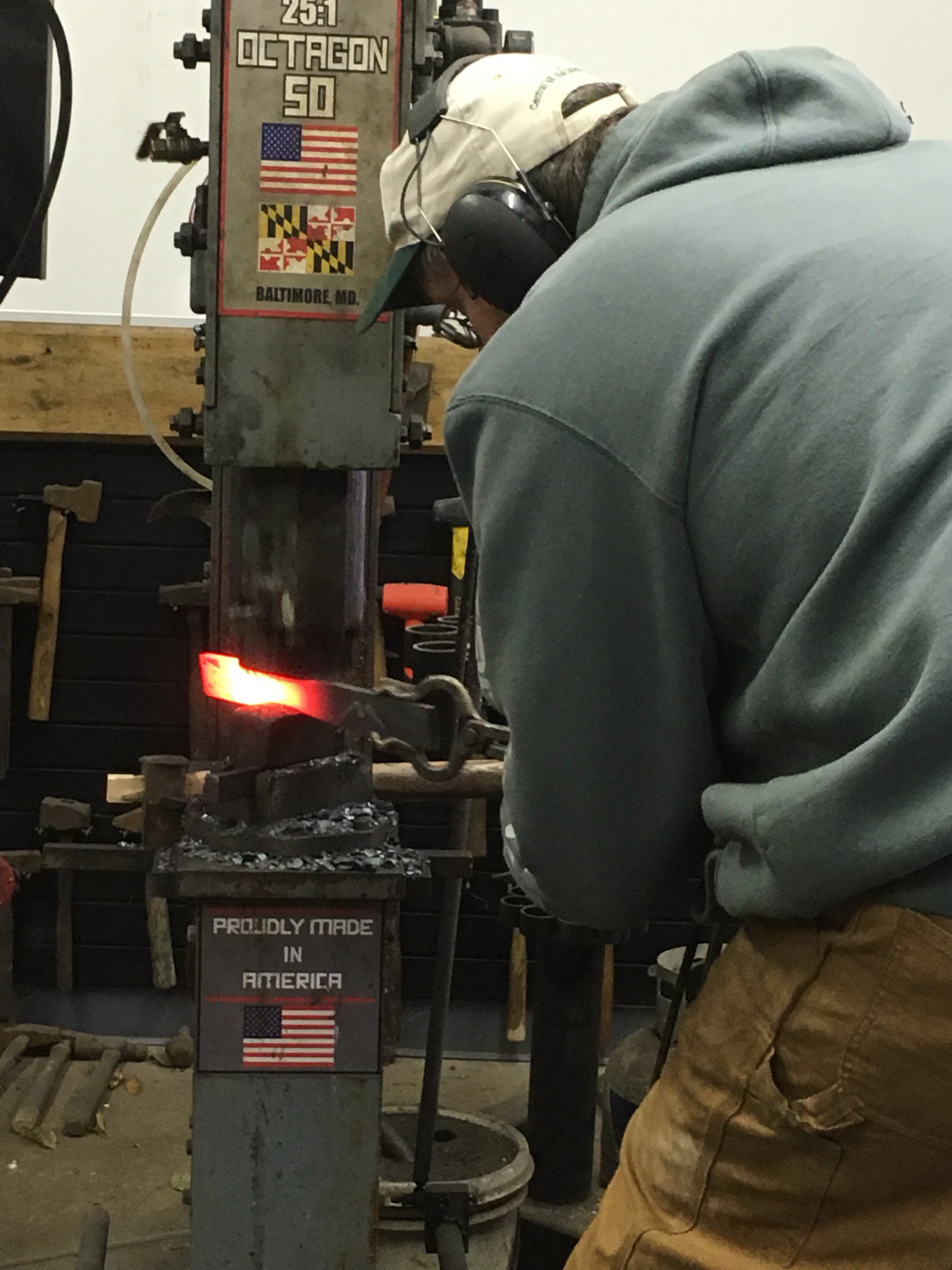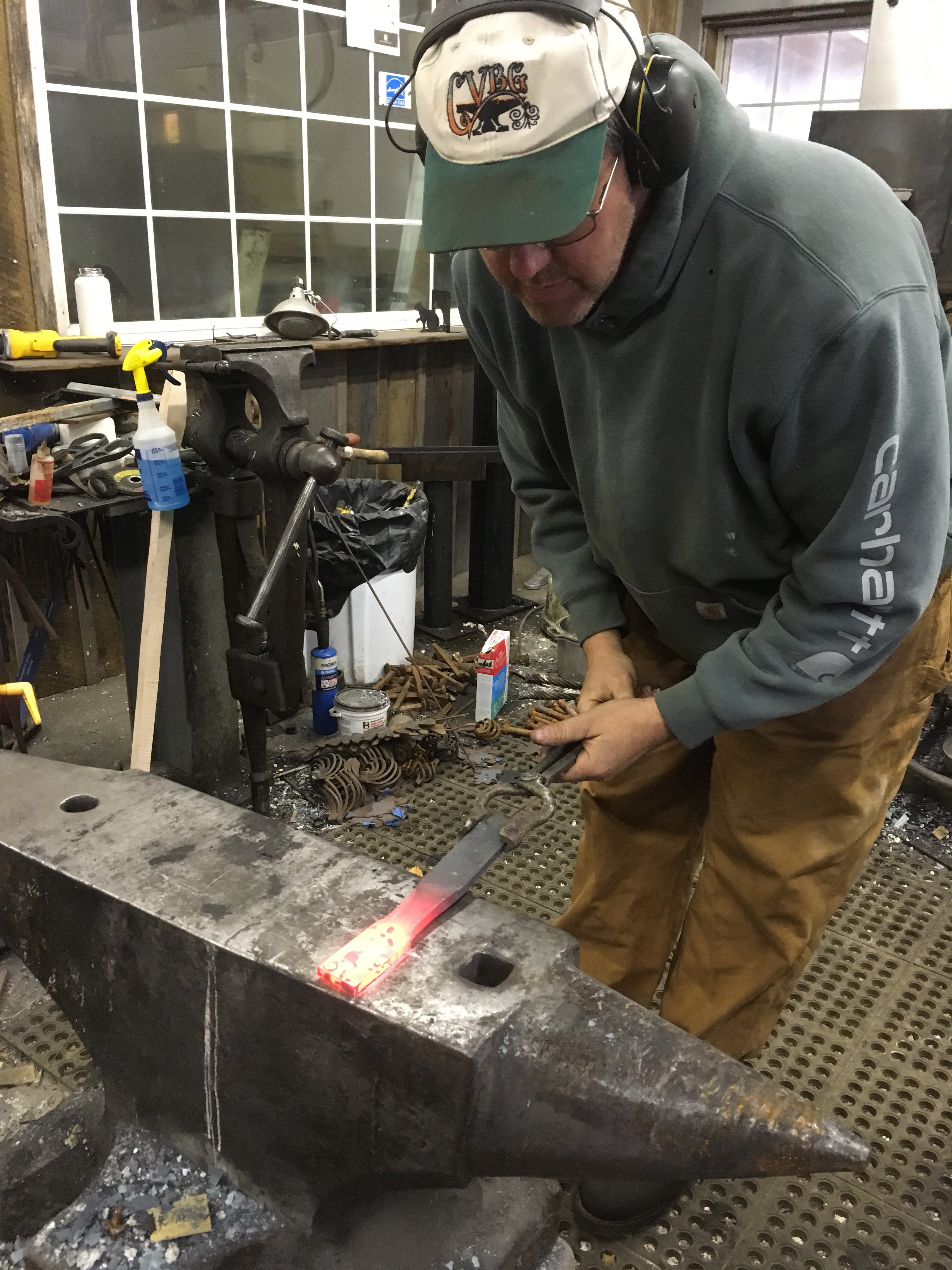 Once the basic shape was achieved, we moved on to the grinder- where apparently, the majority of a blacksmith's work takes place. Grinding a tool down into its final shape, cleaning up edges, flattening surfaces, polishing and sharpening is no joke- we spent most of the day doing that.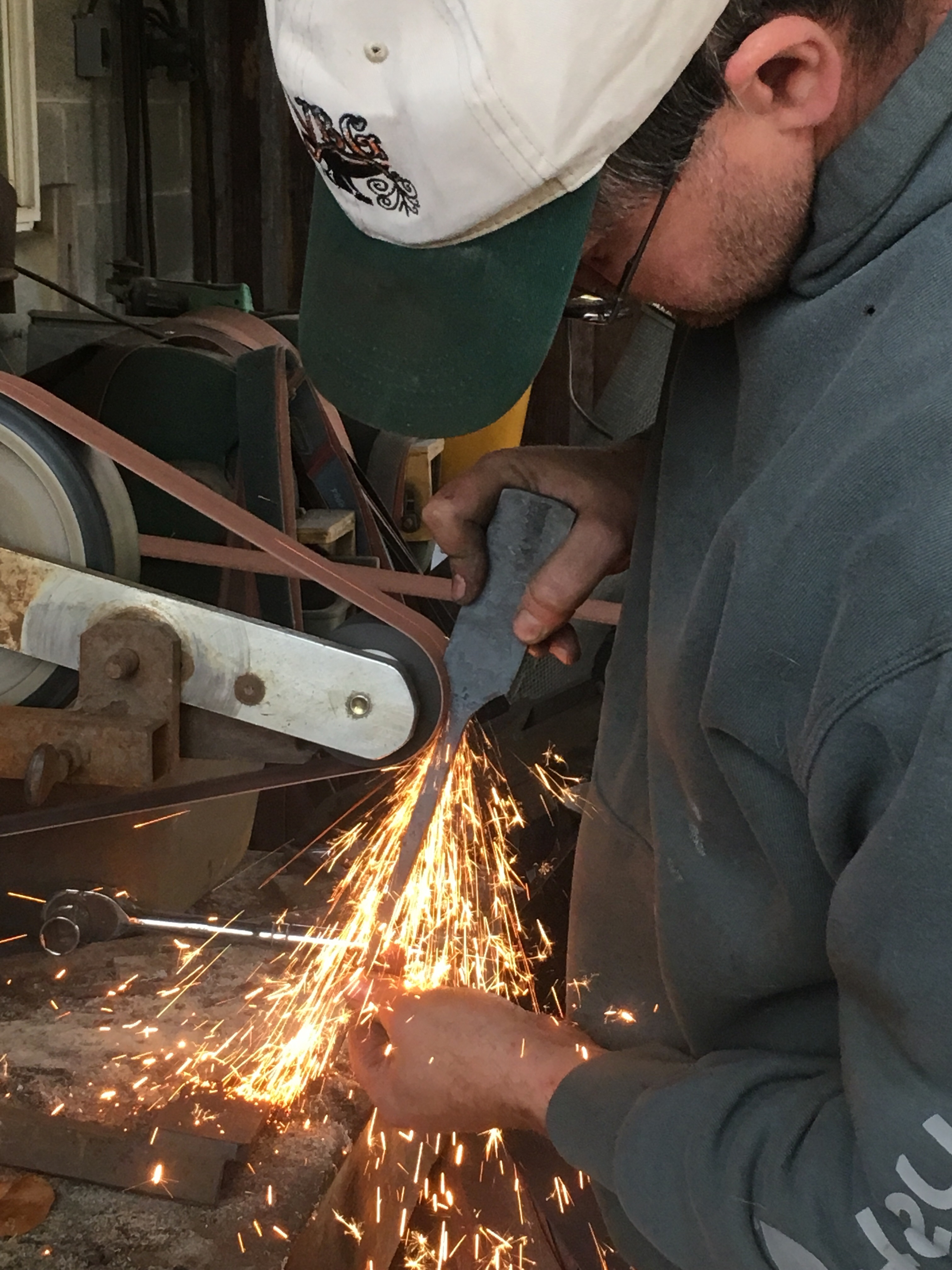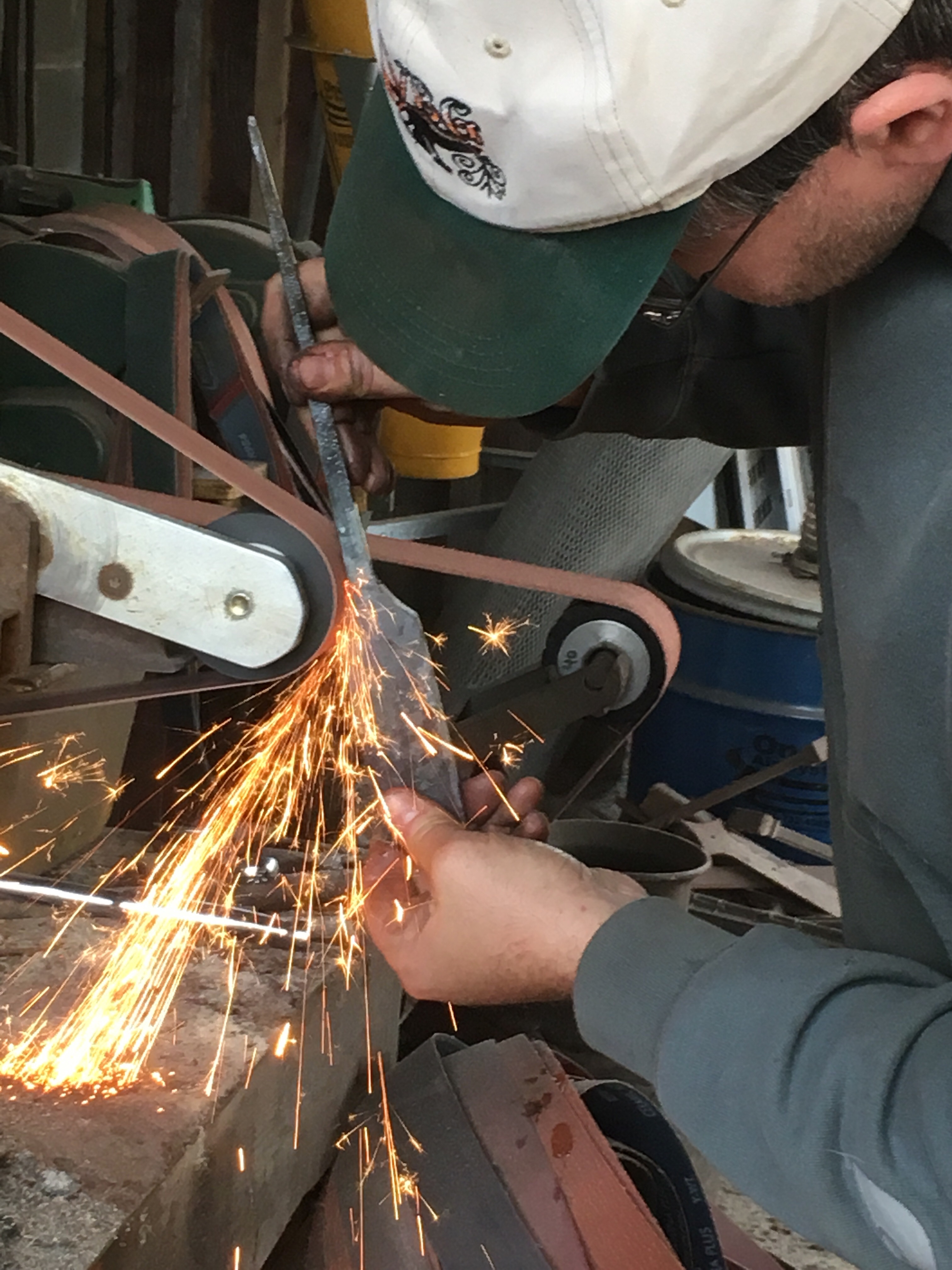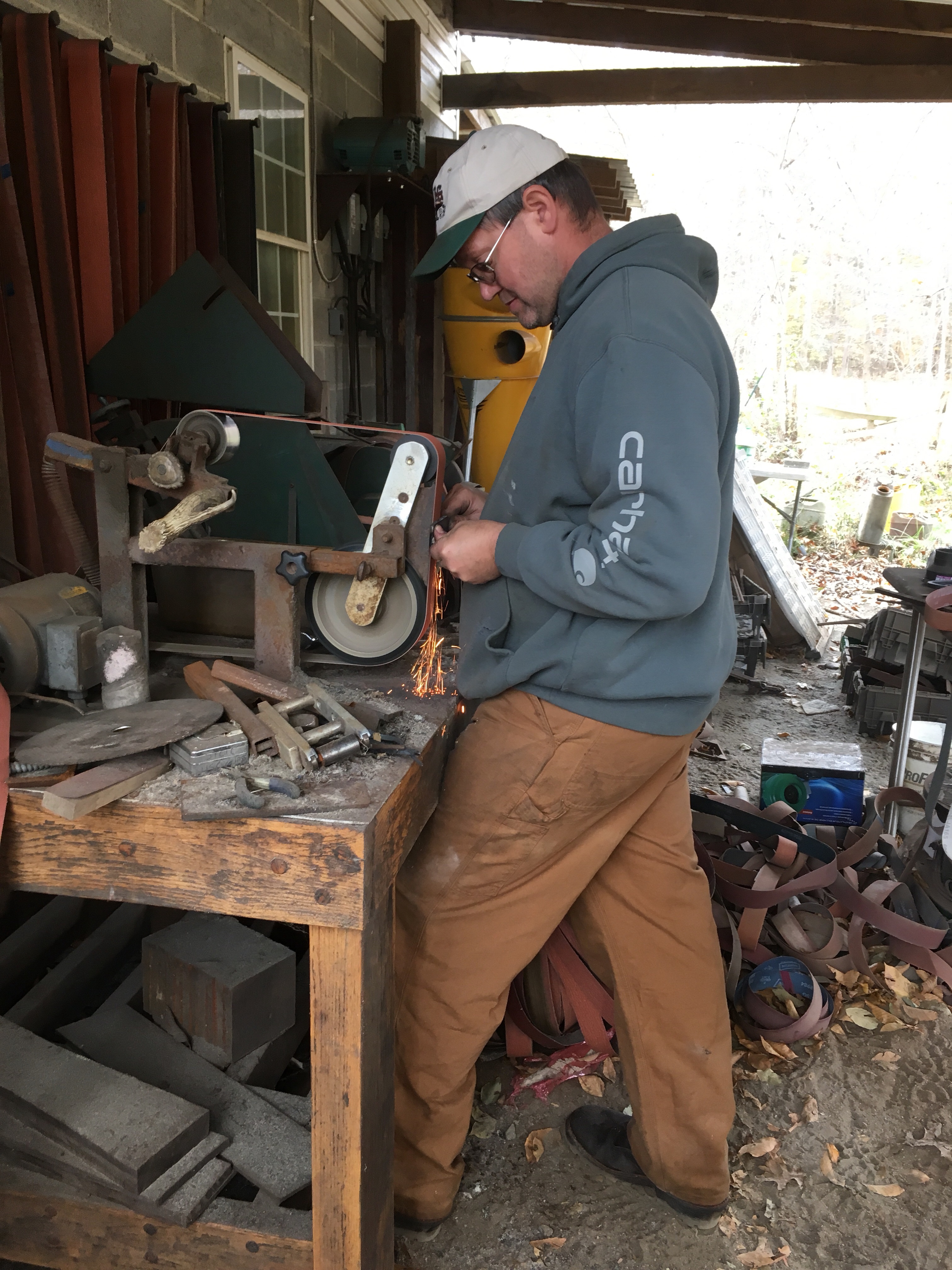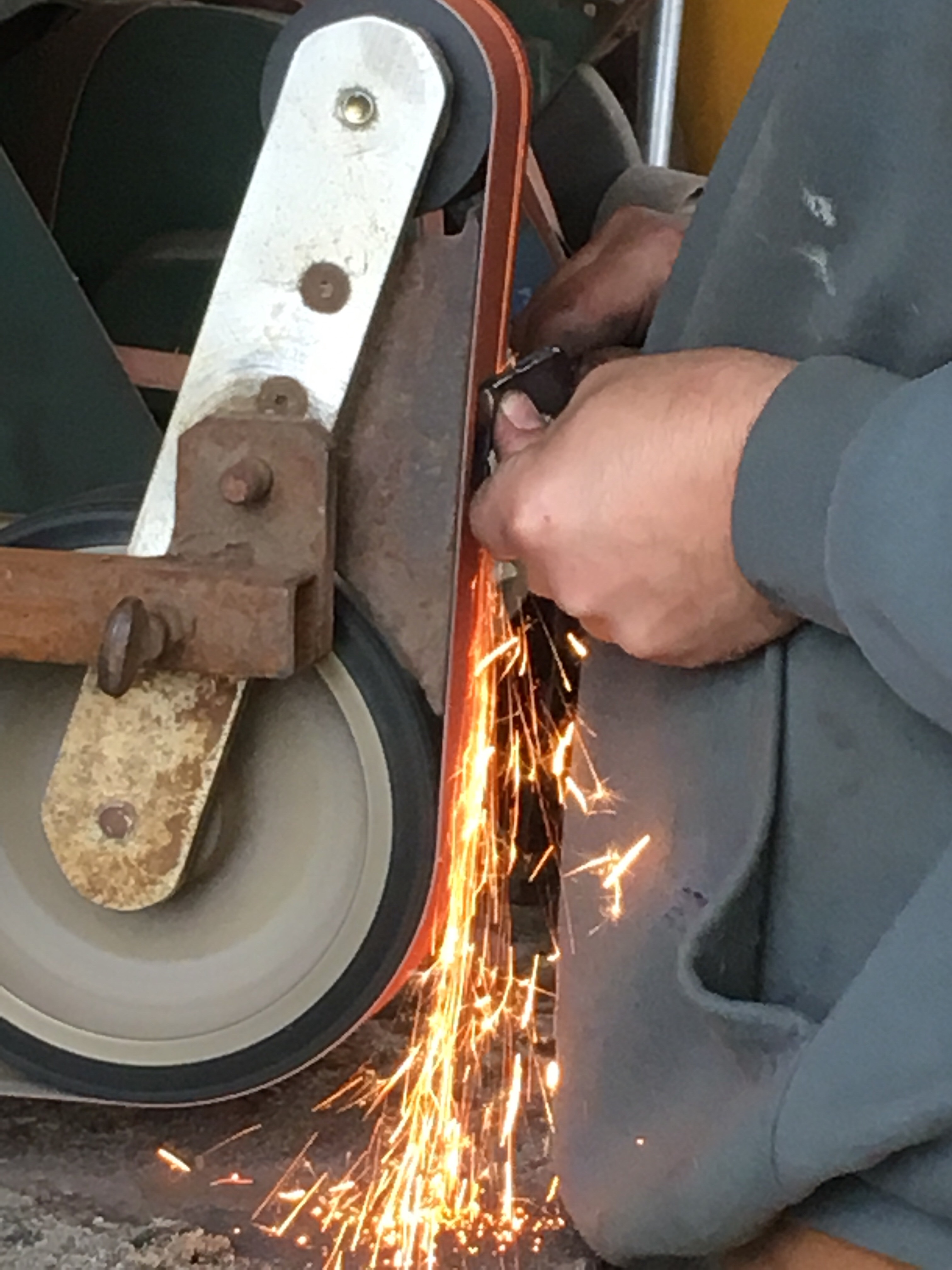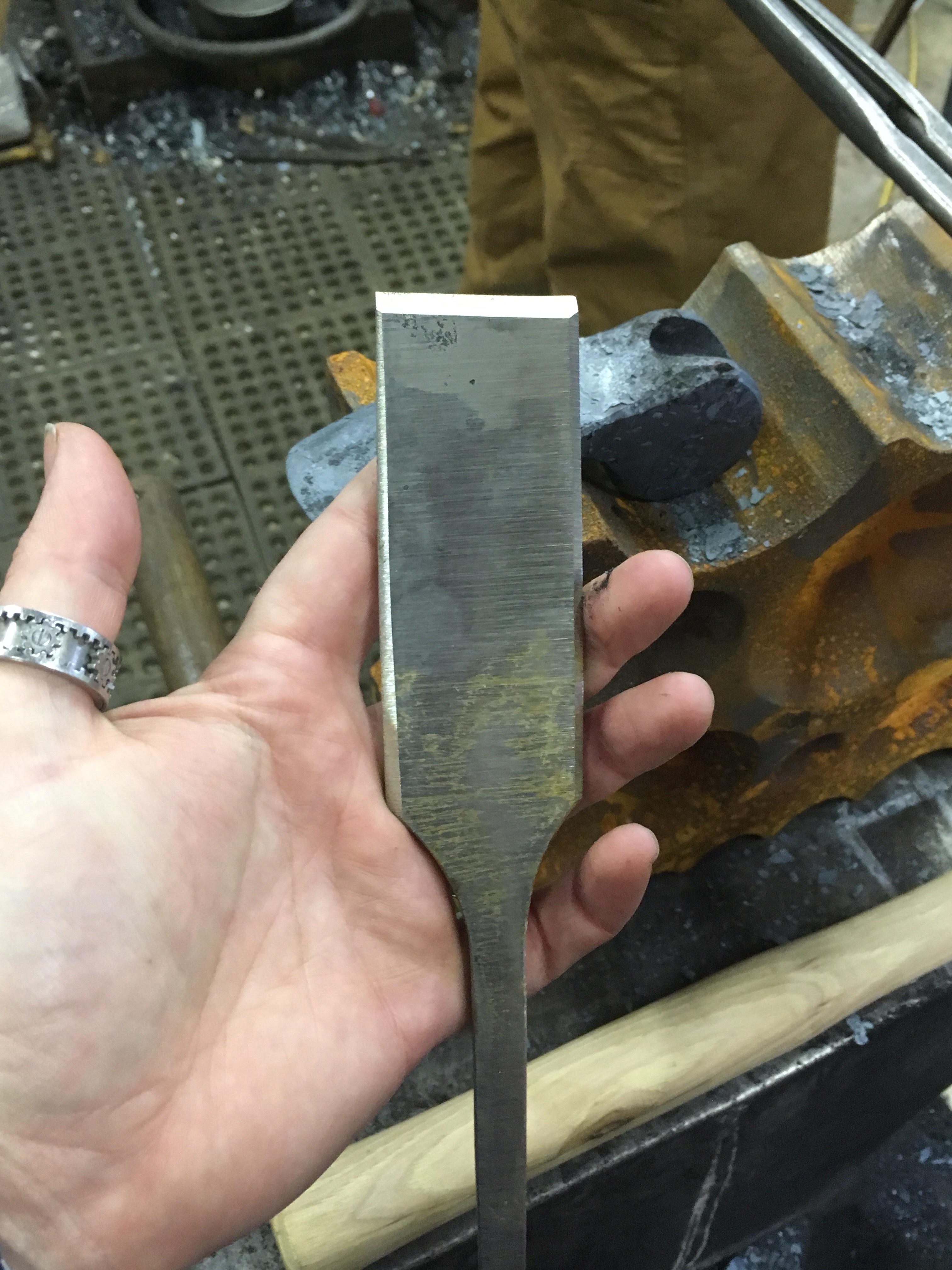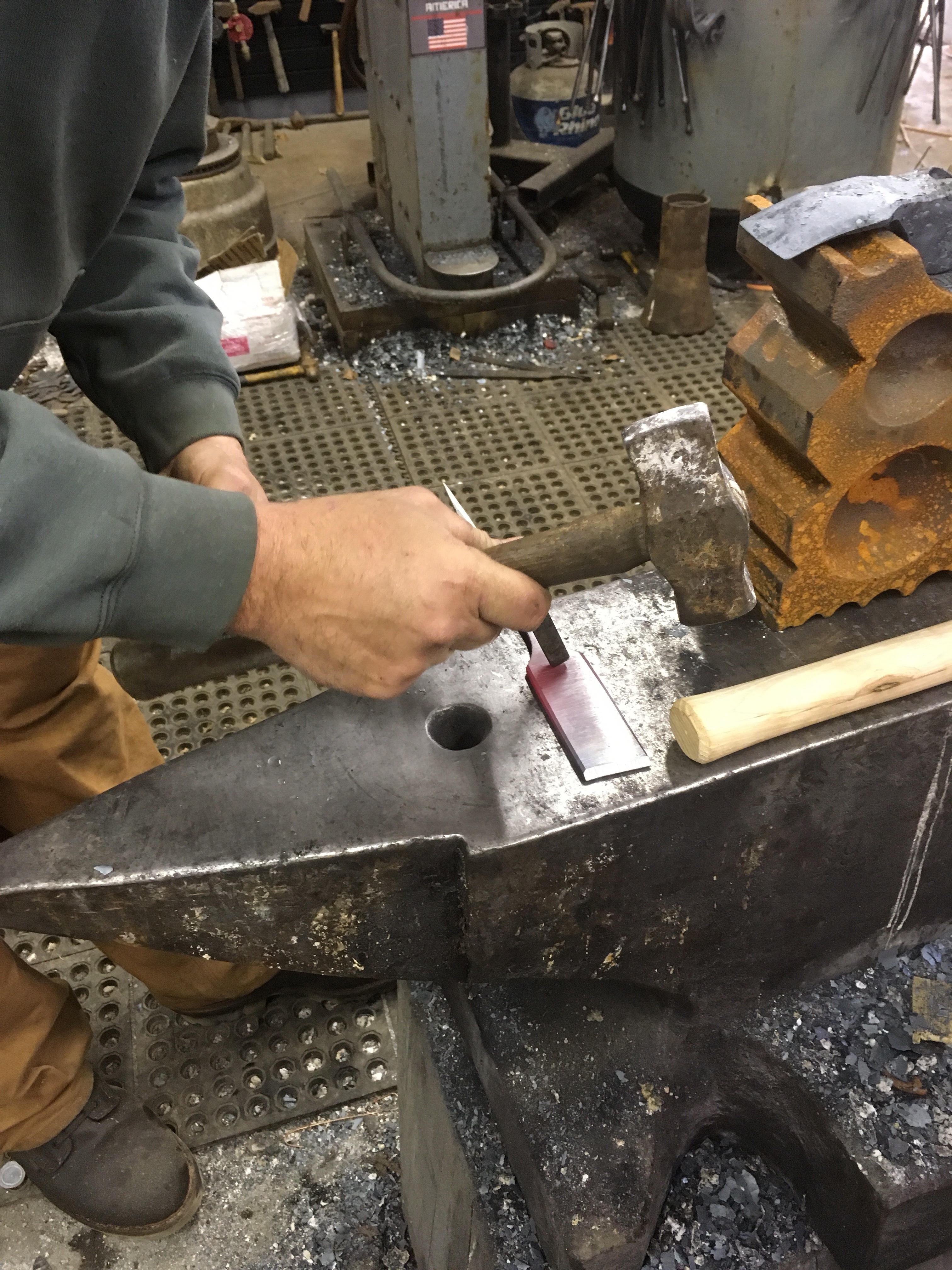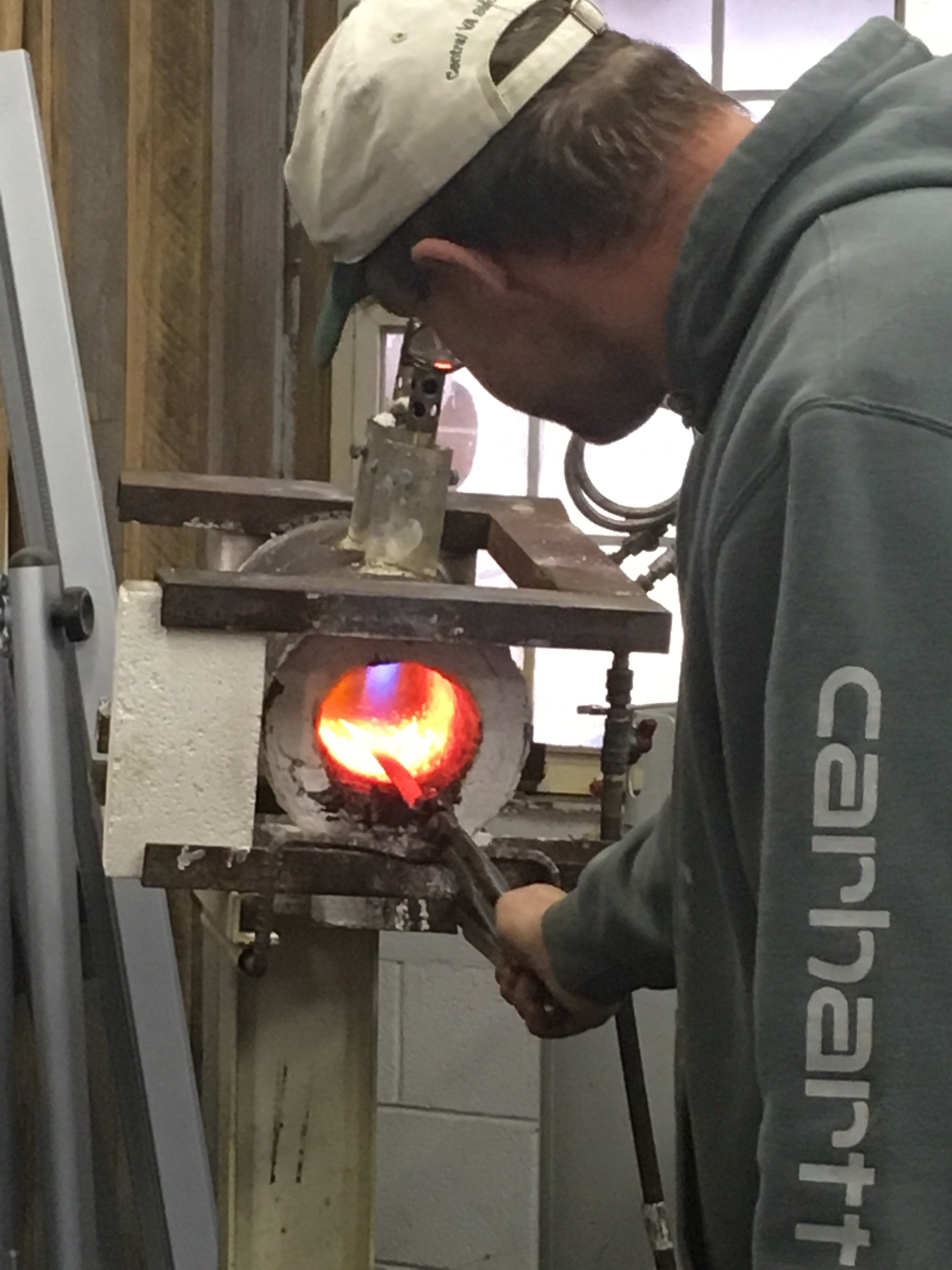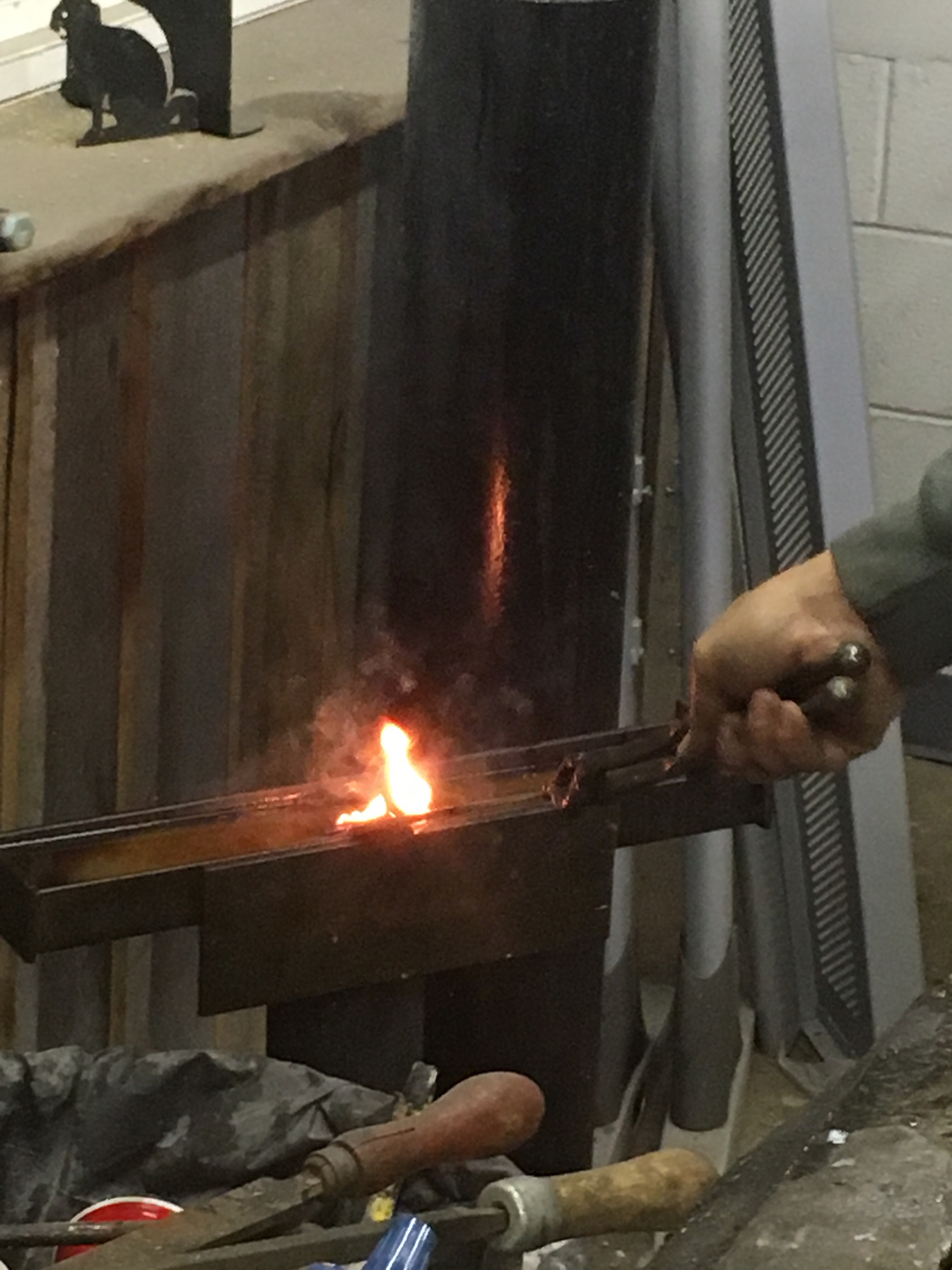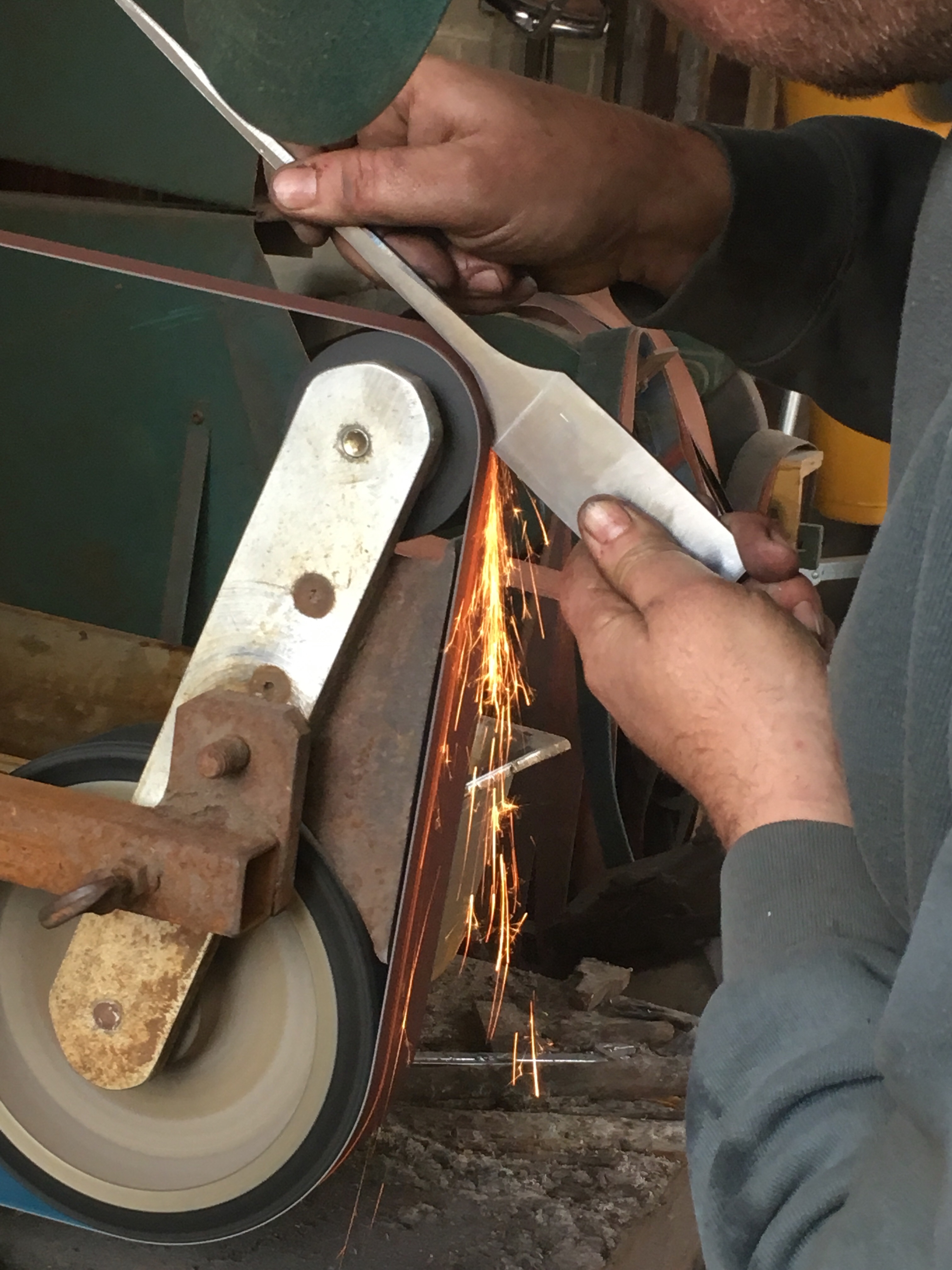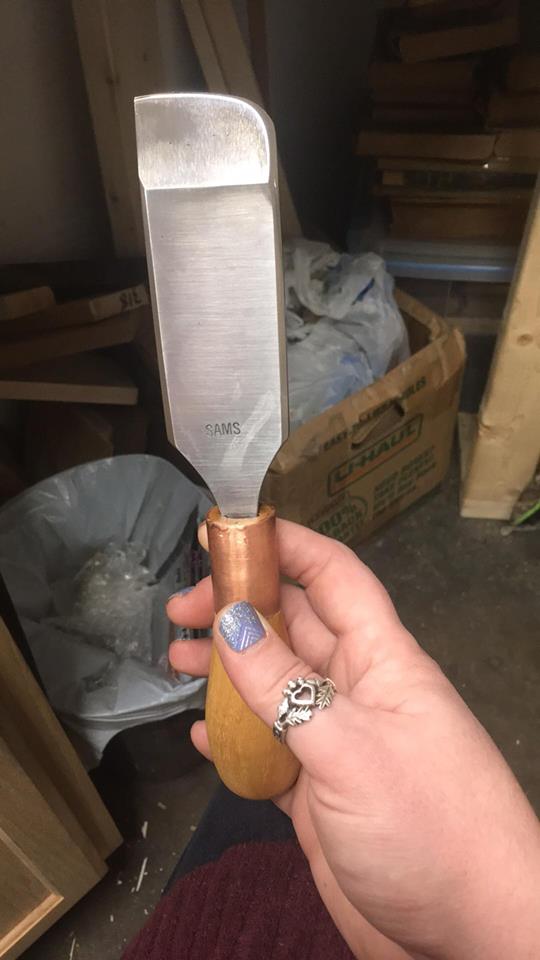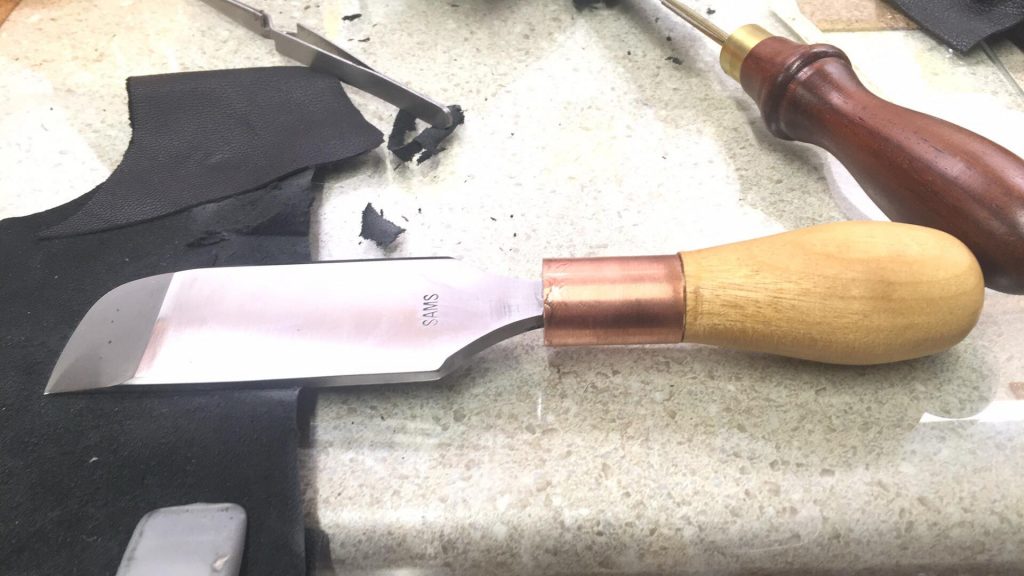 I'd like to thank Carson Sams for inviting us out to his forge and for taking the time to make our custom skiving knife. If you're ever in need of a particular tool and just can't find the right one, Carson is excellent at working with you to make and alter it as needed!
(1)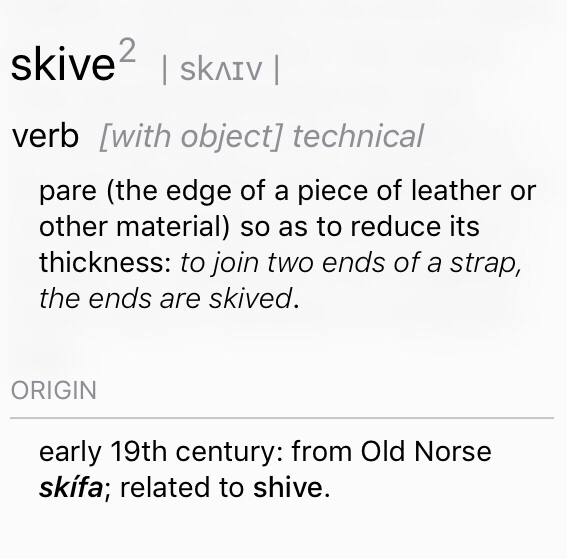 (2)