CONTACT US FOR RATES
Depending on the work needed, we charge an hourly or daily rate, plus materials. An estimate will be provided at the beginning of our work, outlining estimated work hours, materials costs, and other expenses. We require 50% deposit before beginning work to allow for purchase of necessary materials, and will bill for the remaining work at the end.
BOOK AN APPOINTMENT
Use the form below to tell us about your archival and conservation needs, and we'll call you back to schedule and appointment. Please be as detailed as possible. To help us best serve your inquiry, we recommend that you first describe the issue you're having before telling us what you need. You may also email or call us to make an appointment. Our general response time is one business day.
LOCATION
We are co-located with The Fredericksburg Workshop in the Fredericksburg Battlefield Industrial area at 1104 Summit Street, Fredericksburg VA. The Workshop and Moore Archives share a building with Indiana Floor, who occupies the right-hand side of the building. Please use the door on the furthest left, circled.
Due to construction on the building and parking lot, we currently do not have signage up, but once that is complete, you'll see a sign by the door!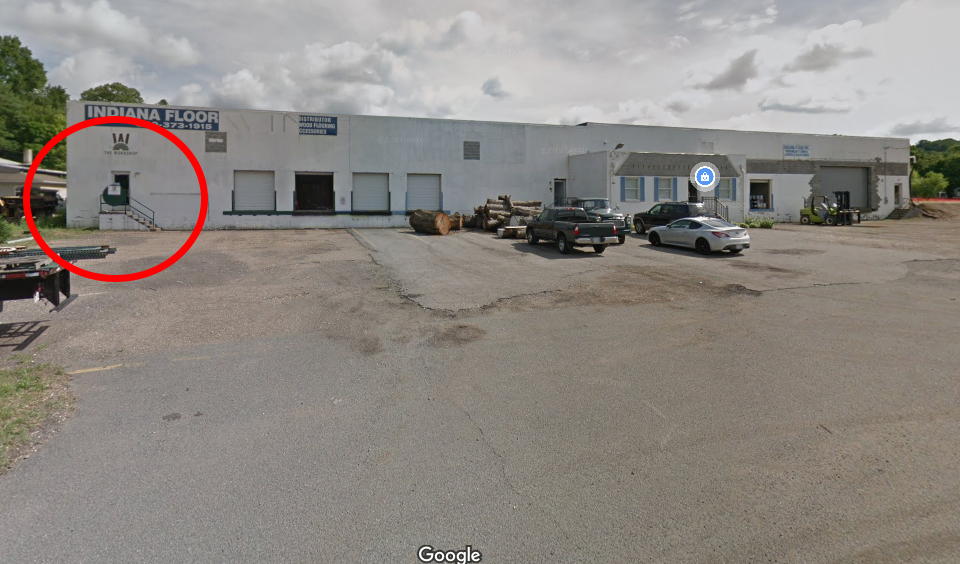 Our Address:
Moore Archives & Preservation LLC
C/O The Fredericksburg Workshop
1104 Summit Street
Fredericksburg, VA 22401
Service Locations
Virginia • Maryland • Washington D.C.